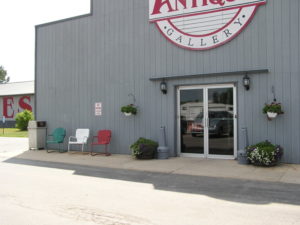 If you are an antique enthusiast or just looking for something to rekindle past memories, you are going to want to add Jeffrey's Antique Gallery to your list of must see malls. The family owned business opened in July 1990 and because of the great antiques our dealers provided, it quickly expanded into our 700 foot facility. 38,000 square feet of antique and collectibles on one level, making it North West Ohio's largest malls. Our 300 dealers are dedicated in bringing you a large variety of antiques. Whether your taste is fine furniture, glassware, advertising tins, primitive items or toys, our dealers have what you need.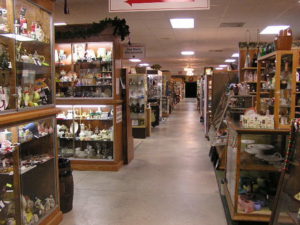 It is all about the experience at Jeffrey's. We want to make your trip worthwhile and each visit you can be sure that you will find different items, because the items change every day. The mall is wheelchair accessible, climate controlled and if you have pets, please feel free to bring them along. With our spacious parking area, we are able to accommodate campers, RV's, buses and  trucks.
Being located just North of Findlay, Jeffrey's is in a great location. At the next exit there are plenty of restaurants to suit anyone's taste.